Powerful and scalable cloud hosting services delivering the best connectivity to main markets in the U. S., Europe, Canada, and Latin America.
Enterprise-grade, scalable, and powerful cloud computing infrastructure
Bare Metal Servers with KVM Console and Network Graphs are now in General Availability.

Our Hosting Solutions provide maximum flexibility to deploy your servers. Host your applications on a VPS server or on a custom Bare Metal Dedicated Server.

Powered by Premier Data Centers, diverse TIER-1 and route-optimized network, dual power supplies, and extensive peering ecosystem for every server.

15 Minute Average Ticket Response Time. Help is only minutes away. You can contact us via email, live chat or send us a ticket via the Client Portal.

Our Windows and Linux servers gives you full control over the customization of your server's hardware and software via administrator and root access.
Dedicated Compute Services
VelociHOST diverse service portfolio includes Bare Metal Dedicated Servers, VPS Hosting, and powerful GPU Server plans. Deployed from our world-class Data Center in Miami, FL USA.
Our infrastructure gives you many options to deploy, from a single Virtual Machine to a multi-node Dedicated Server cluster. VelociHOST's platform is powered by enterprise-grade infrastructure, redundant power feeds, diverse internet carrier access, and hundreds of public peering interconnections.
Quick Deploy Dedicated Servers are available within 4 hours, with SSD and NVMe drives, dedicated internet port, and free inter-server traffic with a private VLAN at no additional monthly fee. We also offer fully Customized Dedicated Servers to suit your business unique needs. 
With VelociHOST, you are guaranteed to be hosting your applications with an experienced provider in bare metal dedicated server solutions. Our servers use next-generation components. We also take care of the building, configuration and connectivity setup to deliver your server within a brief moment from receiving your order
Scalable and Powerful Cloud Computing Infrastructure
Save up to 56% on compute costs
We build cloud hosting solutions tailored for the developer, small and medium business in mind, delivering affordable services that cannot be reached with traditional cloud providers.
Increased bare metal performance
Deploy your cloud computing infrastructure with bare metal dedicated servers, maximizing performance, security, and compliance. Avoid the bottlenecks and limitations of virtualized cloud services.
No long-term commitments
Our service plans offer substantial savings while retaining the flexibility of on-demand services compared to multi-year commitments required with traditional virtualized cloud service providers.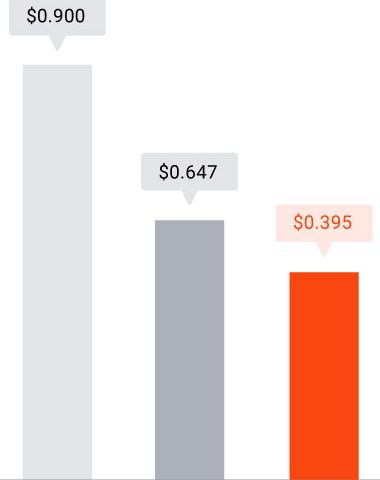 Fast Network Connectivity
Our servers are connected to our blend of Tier-1 Internet Service Providers and we have direct access to the FL-IX Internet Exchange Point. Our 38,000 Sq. Ft. Premier Data Center is located in strategic geographic facility in Miami, FL USA. This allow us to offer cloud hosting solutions that provides the best connectivity to U.S. East Coast, Latin America, Canada and Western Europe.
Purpose built, tailored hosting solutions that scale on demand
VelociHOST powers and protects customers around the world by providing Hosting Services with the security, performance, elasticity and support requirements of every workload your business relies on.
With our dedicated servers you can rest assure that all resources are allocated to you. There is no virtualization overhead or other tenants sharing resources with your application. The entire server is yours for added performance, privacy and reliability.