Earn cash from referring customers to us. You get paid cash every time someone signs up and becomes a paying VelociHOST customer.
Simple and Transparent Affiliate Program
Being a VelociHOST affiliate is great for both you and your visitors. Your visitors get great cloud hosting services at unbeatable prices and you get cash for qualifying purchases they make through your affiliate link!
We provide graphic ads with the most popular web banner sizes you can place anywhere on your site. These are ready to use images that require no design expertise. Just pick the banners that fits your website layout and you are done!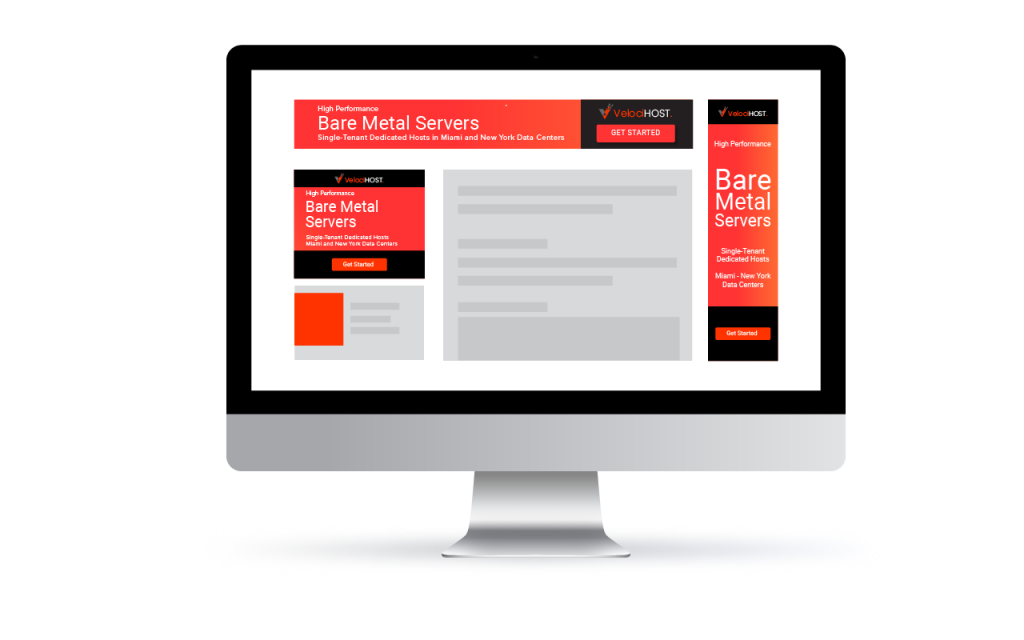 Select the affiliate link you want, then copy-and-paste the code on your website, blog, social media or email.
Our Affiliate Program Advantage
Your referred customers will generate real cash for you on a steady basis. Our focus is to deliver quality cloud hosting infrastructure at an unrivalled price, adding value through true customer service and remain flexible to meet our customers business' needs. This translates on long-term business relations with our customer and in turn, with you as an affiliate.